Tour Pisa- Lucca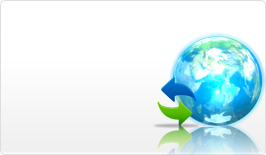 1gg
"Tour Pisa- Lucca"
Tourists' rate. If you've been here vote it!
16 votes to date
The Pisa – Lucca Tour
From San Gimignano, follow the sign to Certaldo, Castelfiorentino, till Ponte a Elsa, then take the motorway to Pisa. Pisa is an ancient Maritime Republic, it is crossed by the Arno, and by 5 bridges. Very attractive the view of the Arno River and the buildings facing them. Beautiful Piazza dei Miracoli where is the Leaning Tower, the Dome, the Baptistery and the Monumental Cemetery. The Cathedral, built in the half of the eleventh century, has five aisles. The Leaning Tower, built in 1174, began later to lean. The Piazza dei Miracoli declared heritage of the humanity by the Unesco. Pisa is the town of Galileo Galilei, from which the airport takes his name. After Pisa, you continue to Lucca. It is famous for its undamaged City Walls of the XV-XVII century, The historical centre as well remained almost unharmed. There are also Towers and Bell Towers and Palaces of the Renaissance. In the Piazza San Martino, stands the Duomo, of the XII century in Romanesque style, inside the Treasure the Opera of the Dom, with many goldsmith sacred works. Piazza dell'Anfiteatro is a very charming place, built on the ruins of a Roman amphitheatre, of the II century, which determines the closed elliptical shape, the square was born in the Middle Ages.
Offers and services for you