Tour Cortona- Lago Trasimeno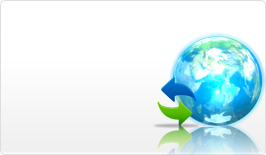 1gg
"Tour Cortona- Lago Trasimeno"
Tourists' rate. If you've been here vote it!
0 votes to date
You get to Siena and you can stop for a visit and a walk through the historic centre. One of the most beautiful Italian cities, unique thanks to its harmonious architecture, situated between the valleys, Elsa and the Merse. Siena has medieval origin. Here was born Duccio di Buoninsegna. Siena won the famous battle of Montaperti in 1260, against Florence, but was defeated in 1269, in Colle di Val d'Elsa from Florence itself. In 1859, was the first Italian city to be annexed to the Kingdom of Italy. The centre is stated "Human Heritage" by the UNESCO, the famous Piazza del Campo, has a shape of a shell, here is the Palio held. Here is the Fonte Gaia, the Public Palace and the beautiful Torre Del Mangia. Near Piazza del Campo there is the Dome, to which was built throughout the thirteenth century, Gothic-Romanesque structure, the Cathedral contains within an incredible amount of artwork. Very important also Sanctuary of St. Catherine, Church of San Domenico and Fontebranda. Afterwards you can drive towards Perugia, exit: Cortona, Cortona is the main cultural centre of the Valdichiana, situated between Tuscany and Umbria and located up on a hill. The walls around the town were built by the Etruscans. Among the most important monuments there is the Cathedral, with a stone facade and the interior with three naves. The St. Francesco Church, built in the first half of the thirteenth century, Very important as well are: the Sanctuary of St. Margherita, the San Domenico Church, and the Etruscan Museum. From here, you continue to LagoTrasimeno, inhabited since prehistoric Age, as a source of livelihood for the fishing and abundance of game. There are 3 islands: the island Polvese, the Island Maggiore and Island Minore. You can stop at Passignano sul Trasimeno on the north-east shore of the Lake. The castle was built in Middleage, while the town grew around the 500-600. In the sixteenth century were built the Church of San Rocco and the Shrine of Madonna dell'Oliveto. Castiglione Del Lago instead is located on a promontory on the west side of Lake. Founded by the Romans on a hill, was at that time the fourth largest island, then the strip of water that separated it from the mainland was filled. Both towns are part of the Lake Trasimeno Park, which has a very high natural and historical-artistic value. On the way back you can visit Arezzo. Built in pre-Etruscan Age, is located at the 4 valleys: Casentino, Valdarno and Valdichiana and Valtiberina. The city centre is situated on a hillside, at it's the top there is Piazza del Duomo, where you can see the Gothic Cathedral, the Medici Fortress. Very important as well are: Piazza Grande, where there are buildings of the fourteenth, fifteenth and sixteenth centuries. Arezzo is 'important for the Antiques and gold manufacturing.
Offers and services for you