Tour Le Cinque Terre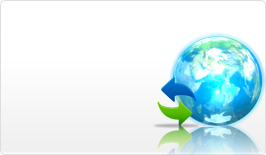 1gg
"Tour Le Cinque Terre"
Tourists' rate. If you've been here vote it!
19 votes to date
From San Gimignano follow the sign to Certaldo, Castelfiorentino until you reach Ponte a Elsa, then take the Motorway "Fi-Pi-Li" in direction of Pisa, once there keep driving along the Motorway towards Genova and exit at Sarzana. From here you get to Lerici. It is located in the eastern Gulf of La Spezias (the Gulf of Poets). In Etruscan Time, on the promontory, there was the castle of Lerici, built in 1152. At the beginning Lerici was only a Tower, and then beside it was built the Castle and afterwards the Village. From Lerici you can take a boat to Le Cinque Terre, it stops over Portovenere and the five Villages, from the boat you can enjoy a beautiful view of the five Lands. Otherwise you can catch a train on continue by car. The five Villages are Monterosso Vernazza Corniglia Manarola and Riomaggiore. Eighteen Kilometers of sheer rocky coastline cultivated with vineyards and olive trees. Along this coast there are the five countries. The five Lands originated in the eleventh century. You can visit the Cinque Terre by train, stopping in every village. Beautiful are the walking trails with beautiful views.
Offers and services for you