Tour Bolgheri, Castagneto Carducci Populonia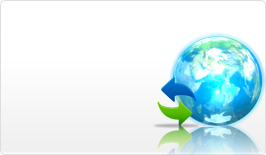 1gg
"Tour Bolgheri, Castagneto Carducci Populonia"
Tourists' rate. If you've been here vote it!
0 votes to date
Beautiful Tour discovering the Tuscan sea. Going past Volterra, you get to Bolgheri, in the municipality of Castagneto Carducci. Bolgheri was the domain of the Earl della Gherardesca. The village developed around the medieval castle built with red bricks. Ones get to Bolgheri through the very famous avenue lined with cypresses, mentioned in the Poem by Giosue' Carducci "In front of San Guido". Very interesting places are the Churches, the childhood home of Carducci, the Oratory of San Guido. Also famous thanks to the red wines, produced in this area, among the most famous there is the Sassicaia. Few kilometres far from Bolgheri, there is Castagneto Carducci up on a hill in the heart of the Maremma Livornese. It spreads out around the Gherardesca castle (y. 1000); it takes its name from the Poet Carducci, who leaved here for a few. Very important are the Pretorio Palace, and the Churches to San Lorenzo and SS Crocifisso. Here are cobbled streets and natural terraces overlooking the sea and the countryside. Nearby Castagneto for the youngest, there is the playground Cavallino Matto. You cross the Baratti Gulf, known for the beauty of its beach the sea and the pine forest. A panoramic road cross the Gulf. Adjacent to the Gulf there is the Archeological Park of Baratti and Populonia, it includes a part of the Etruscan civilization, with the necropolis, quarries and the neighbourhoods, where minerals coming from the Elba isle were worked. From the top of the Rock of Baratti, Etruscan town overlooking the sea, you can see a beautiful view of the bay. Finally you get to Populonia, also an Etruscan town by the sea, surrounded by medieval walls. Very important for the iron production and the extraction in the ancient time. Beautiful the Fortress from where you can see a beautiful seascape of the Tuscan archipelago.
Offers and services for you