Alla scoperta della Strada del vino del Chianti - Discovering the Chianti Wine Road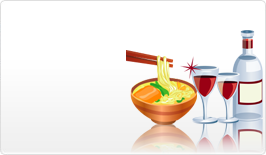 1 gg
"Alla scoperta della Strada del vino del Chianti - Discovering the Chianti Wine Road"
Tourists' rate. If you've been here vote it!
0 votes to date
Filled with wine, olive oil & great flavors of Chianti Classico
Anyone venturing into Chianti will have heard or read about the "Chiantigiana" (pronounced more or less like this: key-an-tea-jan-a) or sometimes referred to simply as the "222", which sounds rather ominous and perplexing.
Or maybe you haven't heard of this road?
It is a basic itinerary for the Strada del Vino, dell'Olio e dei Sapori di Chianti Classico; a road that leads from Florence to Siena crossing a wide territory full of vineyards, olive groves, picturesque small towns and lots of opportunities for wine tasting.
So if you are wondering if it should be included in your program to visit Chianti, then we would say, you have probably already included parts of it without even realizing it.
How to Find the Wine Road
You would be mistaken if you thought it was a straight path or even a circular route. Choosing to go wine tasting in Chianti with a car translates into an itinerary filled with a series of zigzags that would make you head spin (especially if you were stopping everywhere for a wine tasting!) However, in compensation it will lead you deep into a countryside that is sited as being one of the most beautiful in Tuscany.
Some of the highlights on the Strada del Vino e dell'Olio di Chianti Classico
Chianti Classico covers a beautiful territory renominated for its stunning landscape. The borders of this area do not make-up part of the local government, they are instead very carefully detailed in the legislation that regulates the production of products labeled "Chianti Classico". Below we have outlined the towns that are included in this and a brief description of what to see when you visit. The first group includes the full comune or government area and the second group includes names of commune that are only partially included in the denomination Chianti Classico.
Greve in Chianti
probably the most famous town in Chianti and probably the most visited due to its proximity to Florence. It centers around a lovely triangular shaped square, where you can find several weekly markets and events featuring a wide selection of local and organic products.
Radda in Chianti
the headquarters for the original League of Chianti in the 1300's. Plenty of parking and a characteristic town center, you will want to plan on a short visit, maybe a gelato and time to take lots of photos of the surrounding vineyards.
Castellina in Chianti
has several distinguishing elements, namely the castle, the adjoining archaeological museum and the tunnel walkways that surround the town. If you have some extra time, visit the nearby Etruscan tombs.
Gaiole in Chianti
very small, but definitely a quaint setting. A stop in Gaiole should include a meal or a visit at the cafè in the main square and you could also consider incorporating the surrounding countryside which is definitely more hilly than the other parts of Chianti.
Castelnuovo Berardenga
if you are interested in the home of the Chianti Classico recipe then you will want to make a point of visiting here. Castelnuovo is also firmly ingrained in Chianti Senese, so you will notice a distinct change in the scenery.
Barberino Val d'Elsa
we are now on the west side of Chianti and this little town has a very big past. Caught in the antique power struggle between Florence and Siena, you will find that Barberino has preserved quite a bit of its medieval appearance.
San Casciano Val di Pesa
is one of the first little towns in western Chianti that you will come upon if you decide to take a day trip outside of Florence and a wonderful starting point for discovering Chianti Classico.
Tavarnelle Val di Pesa
is perhaps best known for the Abbey of Passignano or as the Italians would say Badia di Passignano, a monastery existing since the Middle Ages. You can also visit the picturesque town of San Donato in Poggio.
Author: Donna Scharnagl
Offers and services for you